Air Conditioning in Portland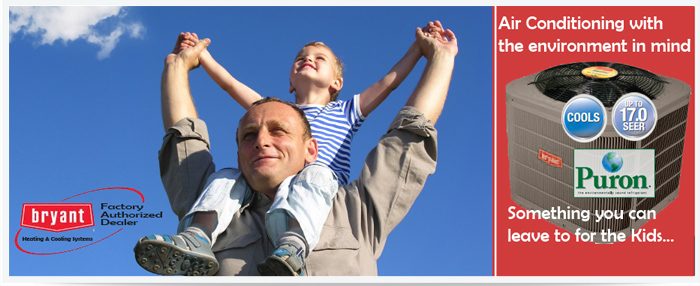 Is it Hot in Here or is it Just Me?" Air Conditioning is a Necessity in Portland!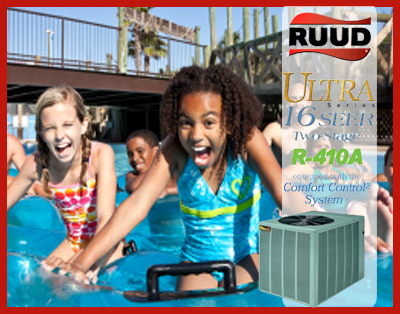 More consumers than ever are installing energy efficient central air conditioning systems in their homes and offices in Portland and the surrounding area, due to warmer temperatures during spring and summer. No longer is a ceiling or desk fan sufficient for staying cool – consumers need A/C, and they need it now!
If your central air conditioning unit is more than 12 year's old you could be throwing out money by spending too much on your utility bills. A-1 Heating & Cooling recommends that you replace that old unit with an Energy Star qualified Air conditioning unit, which can reduce your cooling costs by 30%. These systems have higher seasonal energy efficiency ratio (SEER) and energy efficiency ratio (EER) ratings, making them about 14% more efficient than standard models, and that's a cool savings to you.
Many Factor in Choosing an Air Conditioner for your Portland home
Air conditioning units come in a variety of types – choosing one depends on your home or building design and your specific needs:
Central Air Conditioners: either a split-system or a packaged unit, the central air conditioner circulates cooled air through a system of supply and return ducts.  Additionally, central A/C units dehumidify the air, providing for a comfortable indoor environment
Ductless Mini-Split Air Conditioners: similar to central A/C systems, ductless mini-splits have both an outdoor compressor/condenser and an indoor air-handling unit. The main advantage is the mini-split's small size, ease of installation and flexibility for zoning
Room Air Conditioners: although the least expensive option, room air conditioners provide coverage for a small space and may not be as aesthetically pleasing as other options. Energy efficient models are available which can reduce overall energy costs. Many Portland heating and air coditioning contractors are now recomending dictless minisplits for this type of application
Both ductless mini-splits and central air conditioners are more efficient than room A/C units, however older units may require additional energy.  Today's energy efficient models use 30% to 50% less energy to produce the same amount of cooling power as standard older units.  Additionally, home or business owners who install an energy efficient unit may be eligible for tax credits and rebates.
Inquire about our free A/C unit evaluation or call A-1 Heating & Cooling today at 503.548.7013.
A-1 Heating & Cooling: Portland's Air Conditioning Experts
Air conditioning maintenance, repair and installation are at the top of many home or business owners' to-do lists. Plenty of HVAC companies say they "expertly" install or maintain all types of air conditioners. However, as an educated consumer, you need more than just lip service.
One of the best ways to find a trustworthy A/C contractor is to ask for testimonials. When people receive a quality product, delivered by friendly professionals, they'll want to tell others.  Hearing from former clients will give you an idea of the kind of service and products the HVAC company will provide.
Additionally, experience speaks volumes. A-1 Heating & Cooling has over 30 years of experience working with numerous air conditioner units, makes and models. You know you'll always receive expert knowledge combined with a common sense approach.
Whether it's time for an upgrade or you need A/C maintenance or repair call A-1 Heating & Cooling at 503.548.7013 today.