Furnaces in Portland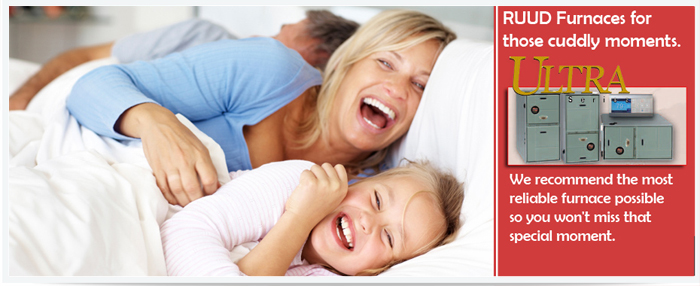 A few words about furnace use in Portland
Did you know that heating and cooling account for about 56% of the energy use in a typical Portland home, making it the largest energy expense for most Oregon homes?
Whether you choose to install a gas or oil furnace in your new Portland home or are replacing an existing unit, A-1 Heating & Cooling is here to help. An efficient unit not only saves our natural resources by consuming less and by reducing greenhouse gas emissions, it saves you money.
We recommend appliances with the Energy Star certification because they adhere to strict government standards such as having an AFUE (annual fuel utilization efficiency) rating of 85% and 90% or greater, which makes them 15% more efficient than non-standard models without the Energy Star rating.
For more information on Portland furnaces, repairs and maintenance, contact A-1 Heating & Coolong at 503.548.7013.
Choosing the right furnace for your Portland Oregon Home…
Finding a furnace that best suits your lifestyle is critical if you want to save money and not waste energy. Most furnace types will perform well when installed in the right environment but one that is too small or too large will not heat your area properly. A-1 Heating & Cooling can guide you in choosing the right size and type furnace for your home. It's also important to consider your current supporting equipment like ductwork and thermostats. Unless you choose to replace all existing heating and air conditioning equipment, the new furnace must be compliant with your current ductwork and thermostat or it will not run efficiently. Our experienced technicians at A-1 Heating & Cooling know how to help you choose the correct unit that will fit your Portland home and your budget.
Oregon furnace owners can upgrade to an energy efficient system and save hundreds of dollars in tax credits, rebates and a lowered energy bill. However, how do you decide which system is right for you?  A skilled heating company can evaluate your spatial and specific needs and make recommendations:
Energy Star equipment that minimizes costs and delivers dependable comfort for your family, season after season.
Get one that has dependable performance year after year. That are quiet, long-lasting and low in service frequency and cost.
Pilot lights also can be wasteful. The electric ignition in many of gas furnaces eliminates the need for a constantly burning pilot. This feature alone gives up to 6% higher efficiency.
Newer natural gas furnaces have efficiency ratings as high as 97 percent,
Popular models of natural gas furnaces are now 95 to 98% efficient and their efficiency is not determined by the climate or outdoor temperature as is true of a heat pump.
We are expecting a very cold winter so now is the time to choose a gas furnace for your Portland, Oregon Home…
The best way to determine how to save money and maintain an efficient furnace is to consult with a skilled heating and air conditioning company like A-1 Heating & Cooling. We apply our 30 years of experience to determine which furnace system will deliver the highest return on your investment. Our friendly, professional staff will work closely with you to ensure that all questions are answered and a furnace solution is delivered to match your requirements.
For more information on Portland furnaces, repairs and maintenance, contact A-1 Heating & Cooling at 503.548.7013.